On March 27-29 2023, NCCR Catalysis held its Annual Retreat in Lucerne, Switzerland. We welcomed 150 members of our network and spent three exciting days filled with sustainable chemistry research presented by our talents, brainstorming on program activities and exchanges. It was wonderful to have our second network-wide meeting, and to connect in person!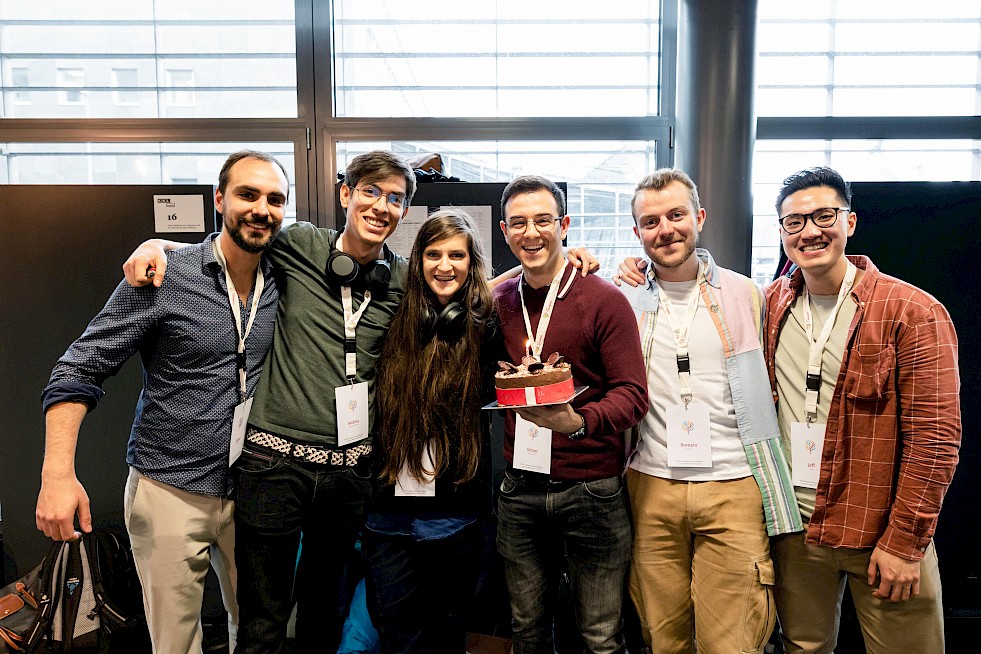 We heard excellent presentations by the 2022 Young Talents Fellowship recipients, and talks and posters by PhD students and researchers across all five WPs. We're excited to announce the following awards:
Best Talks: Andrea Ruiz, Lopez group, ICIQ and Kevin Rossi, Pérez-Ramírez group, ETH Zurich; Ludovic Zaza, Buonsanti group, EPFL and Bojana Ranković, Schwaller group, EPFL
Best Poster: Maxime Hedou, Marti group, HES-SO
Best Poster Runner-Ups: Nieves Ramirez, Waser group, EPFL; Sebastiano D'Angelo, Guillén-Gosálbez group, ETH Zurich; and Stephan Pollitt, Nachtegaal/Safonova group, PSI
Congratulations to all awardees and many thanks to all participants for making this a fantastic community-wide event!